Please find below our currently available used instrument list. You can be assured that both used and new instruments are all fully checked and setup before dispatch.
SALE!! SALE!! SALE!! - SALE!!

After 50 years in the business time has come to start slowing down.

I will be continuing with Repairs and Refurbishments, sales of Secondhand Instruments and my Own Brand Instruments.

I will not be restocking with any Accessories. Everything I have left will be sold at bargain prices as SHOP SOILED. All of these goods will be prefixed with S/S.To the best of my knowledge these goods are all "As NEW" but have been in store for some time. Some have been used as display models and may have some small marks.Any damaged or imperfect goods will be described as such.WE WILL NOT BE OFFERING RETURNS on any goods marked S/S.

prices do not include postage.

SEE ACCESSORIES PAGE

---
Vincent Bach "Prelude" Trumpet - £105.00

From the Vincent Bach Student range, this Trumpet offers excellent value for money to any aspiring young players.One tiny dent has been removed from the bell and is now virtually invisible. Apart from this the Trumpet appears to be immaculate.Valves and playing qualities are both excellent and it comes with Bach 7c mouthpiece.

The case zip is has broken and been replaced with 2 catches, but it works well and internally is excellent.

New price would be around £215.00

---
Trevor James Artemis Trumpet - £155.00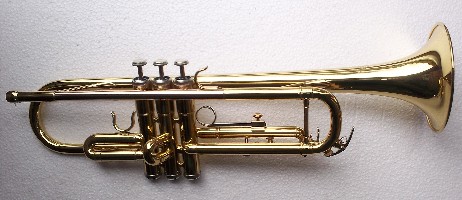 Immaculate. Good quality Student Trumpet.As New.Comes with original mouthpiece and case.

---
Besson 110 Trumpet - £195.00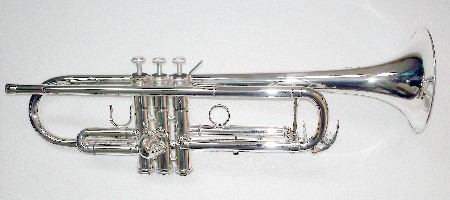 This Trumpet was an unwanted present. It has never been played and is Totally Immaculate.

I am unable to sell it as new as it was not purchased by me from Besson,so I cannot offer a manufacturers guarantee,but it can only be described as new. It will be covered by our usual used instrument guarantee.

RRP around £300

---
Yamaha 2335 Trumpet - £230.00

SELLING ON BEHALF OF CUSTOMER.

In good general condition.2nd valve slide has been de dented.One small dent in the back bend. Minimal lacquer loss.Everything works as it should and it plays well.Original Yamaha case and mouthpiece.

---
V.Bach Stradivarius Mod 25 Trumpet - £1850.00

Selling on behalf of Customer.

This was purchased new from Phil Parker about 3 years ago.Sadly the owner died suddenly and unexpectedly a year ago and I am selling this on behalf of his Widow.

There is one tiny dent in the mouthpipe near the finger hook and a few unobtrusive marks in the bell spout. Otherwise everything is fine.Mouthpiece included.

I have played beside this Trumpet many times during the past few years and can confirm that there is nothing wrong with the way it works!

---
Trevor James Artemis Cornet - £145.00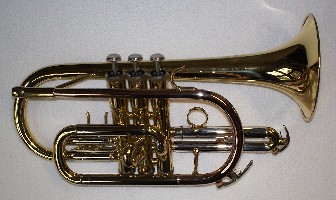 AS NEW.Listed as Used, but it appears to have never been out of the case.Absolutely immaculate. Ideal starter instrument.

---
Besson 1000 Lac - £175.00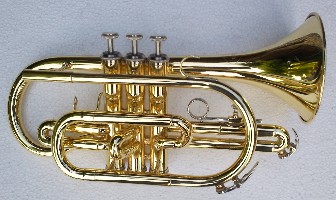 A couple of tiny dents have been invisibly removed.Lacquer intact Excellent condition. Comes with mouthpiece and original Besson case.

---
Besson 1000 Cornet SP - £185.00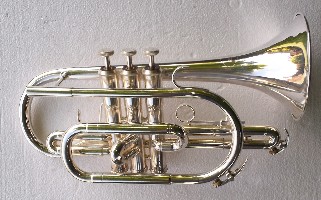 Immaculate apart from one tiny mark in rim. Comes with mouthpiece and original case.

---
Besson 1000 Cornet SP - £185.00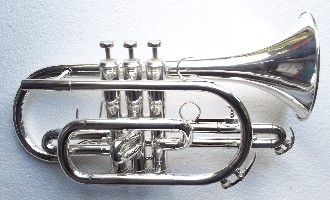 Highly recommended Student Cornet. Well made and nice to play.One small crease removed from the Bell which is virtually invisible. Apart from this I can only describe it as Immaculate.

Comes with original case and mouthpiece.

---
Yamaha 2330II Cornet - £185.00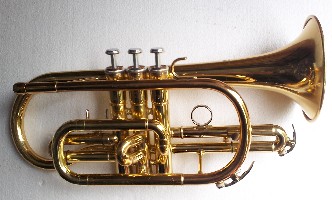 This Cornet has the usual signs of wear and tear from normal use.There are several marks and scratches in the lacquer, but the lacquer is mostly intact and the general appearance is very presentable.The case is excellent inside , but has a small amount of damage to the vinyl on the outside, apparently where some badges have been removed.Comes with original Yamaha mouthpiece.

I could do a complete refurbishment which would improve the looks and double the price,but it wouldn't make it play any better.

Generally, a very acceptable outfit in excellent playing order and at a very affordable price.

---
Yamaha 2330IIS Cornet - £265.00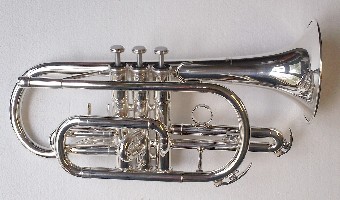 Superb!!! It had a tiny dent near the Finger Hook, which I have removed and is now virtually invisible.This is the only thing which prevents me from describing the Cornet as immaculate.

It appears to have had very little use.Comes with original case and mouthpiece,which are both in excellent condition.

If you want a "new" instrument ,but can't afford one,this is the Cornet for you!!!

---
Besson 723 Cornet Lac - £425.00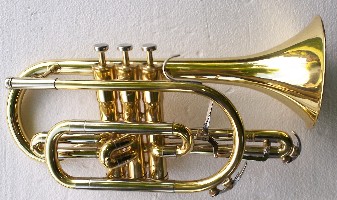 A few minor dents have been removed, but lacquer is intact and cornet is generally in excellent condition. Plays well.Comes with mouthpiece and non original Besson case.

---
Besson 927 Sovereign Cornet - £865.00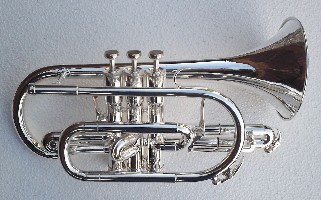 Lovely condition. No dents.Everything works as it should.Plays well.Has been replated.Comes with mouthpiece and an original Besson Case,which is also in nice condition.

---
Holton F100 Flugel Horn - £250.00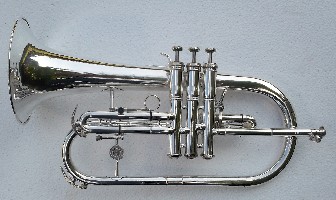 This has been used professionally. It has evidence of some dent removal and several scratches from useage. However, silver is intact and the instrument overall looks very presentable.

Plays well and comes with mouthpiece and original case.

---
Yamaha 201S Tenor Horn - £250.00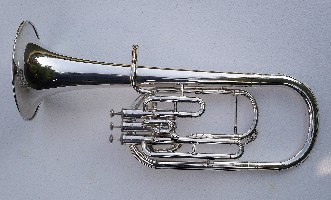 This is the best example of a Yamaha from this era that I have ever seen.A few small dents have been removed from the lower bend. Other than this , it can only be described as immaculate.No red rot, silver absolutely intact.Plays like new.

Comes with original case and mouthpiece.

---
B&H Imperial Tenor Horn - £225.00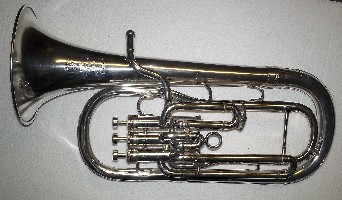 Excellent condition. Few tiny dents,but nothing significant.Plays like a new instrument.Superb example.

Comes with mouthpiece and a tidy case.

---
AK Amati Tenor Horn - £165.00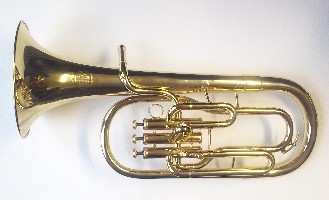 Virtually new.Couple of tiny marks, but looks and plays like a new instrument.

Comes with original case, also like new and mouthpiece.

---
Yamaha 301 Baritone - £295.00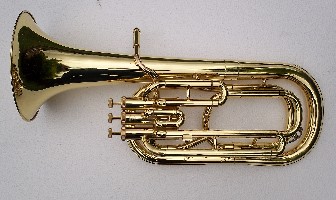 This appears to be a fairly new instrument which has been in some kind of accident.The Bell has been creased and there are several smallish dents in the main tubing.Incredibly, the lacquer is 100% intact.I have removed all the dents and creases, but they are not invisible. I have done as much as possible without causing damage to the lacquer.

I could return the instrument to pristine condition, but this would treble the price and it woudn't make it play any better.

In general, this is a very tidy instrument in excellent playing order with many years of life left in it. Comes in original case with Yamaha mouthpiece.

Realistically priced to reflect the imperfections.

---
Boosey & Hawkes Imperial Baritone - £350.00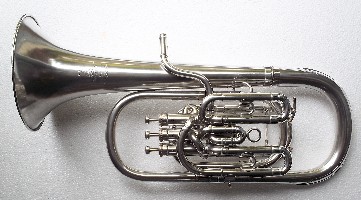 A good example.Silver intact.Few minor marks that would be expected from general use, but generally in very good condition. Plays well.

Comes with mouthpiece and good wooden case which has seen some use, but is perfectly adequate and looks OK.

---
Yamaha 354 Trombone - £400.00

Selling on behalf of customer.

This Trombone is in showroom condition. Appears to have had very little use.Highly recommended. Comes with 2 mouthpieces and Trombone stand.

---
Yamaha DD-11 Digital Percussion - £85.00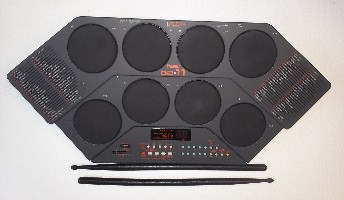 Selling for Customer who is giving up playing due to ill health and selling all his instruments.

I know nothing about these.All I can say is "it looks like new and works as it should".

Any interested parties ,please contact me and I will send you a copy of the original instruction sheet.

---
GUARANTEE - 0

All of our used instruments are fully serviced prior to sale and all carry a 6 months mechanical guarantee

Instruments currently being refurbished :-

B&H Imperial Trumpet. Besson New Creation Trumpet.Several B&H Imperial/Besson New Standard Cornets. Several B&H Imperial/Besson New Standard Tenor Horns. Yamaha Tenor Horn.Reynolds Contempera Double Horn.Several King F/Bb Double Horns.2 x Paxman Studenti Horns.Holton 378 F/Bb Double Horn.Besson 700 Compensating Double Horn. Lots more!!

Our Website is currently looking a bit empty.This is purely due to pressure of work. We always have a selection of instruments awaiting refurbishment, which have not yet progressed to the website.Some of them are listed above. If you can't see what you want, don't be afraid to ask. We may well have it.

---